How to make sugar scrub all by yourself
DIY Sugar scrub
Yesterday, I was lucky enough to go to the mall all by myself (Aka Kids free)
And, Oh my Gosh! what did I see?
The body shop sells 250ml Sugar body scrub for almost $43.5.
Yes, they do!!!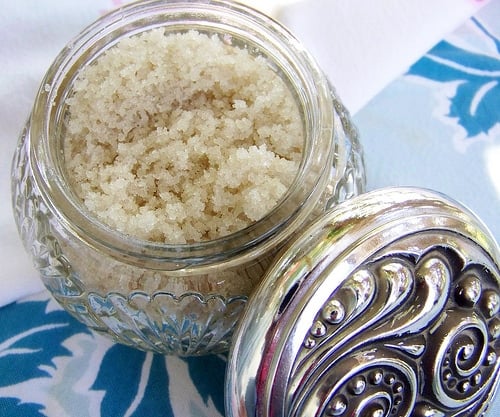 Oh my gosh, I was happy my daughter didn't see it.
For $43.5 you can make at least 10 body scrubs and you will have some change left in your pocket.
And the fun part, you don't have to work really hard.
Frankly, the hardest part is to find nice jars at the op-shop.
OK, see how simple it is:
Body scrub recipe:
Mix a 2 cups of oil (Sunflower, Sweet almond or grapeseed, extra virgin olive oil, I like to mix) If you use Coconut oil use not more than half a cup so the scrub won't be too hard but you can play with it and see what you like)
With 1 cup of sugar (I think Brown looks better but white scrubs the same)
Add essential oils that you like, around 40 drops but it's really a matter of taste.
Mix some more.
Put into jars, you can divide it to 4 small or 2 big sugar scrubs.
End of sugar scrub recipe.
That's it, no heating, no waiting, no complicated ingredients and of course you can double or triple the amount. Even make 100 of them for just the same work.
I think the hardest part is finding a nice jar.
Feel free to add Vanilla extract, Rose water, Neroli or any other oil you like. Also food coloring can make it nice. You can make layers of colored and uncolored scrub to make it look real high end.
So, tell me how was the Sugar scrub project for you…